Bathtubs and Showers in Las Vegas
One of the best places in a home is the bathroom. Somehow homeowners found a way to showcase their house's value through their bathroom fixtures. Bathroom Remodel Ideas Las Vegas We can help you deal with the lack of space. Nothing is stopping you from having a great bathroom.
Placement
We advise that you opt for having both Bathtubs and Showers in the main and largest bathroom in your home as there should be enough space to move around with all the fixtures. Having a separate tub and shower is advantageous for parents who have young kids, pets, and those who have family members with mobility issues. Kids move around a lot, which means an enclosed space such as a bathtub, would be ideal so they can play during their bath time. The same goes for washing pets, which usually is a messy ordeal. If you live with elderly people, an easily-accessible shower is more ideal.
Now, after considering the convenience you will gain, your next action is to measure the size of the bathroom as the basis for your bathtub's dimensions. We offer customized tubs and showers or you can choose from our pre-made options. We can help you calculate the ideal measurements but also provide you tips on making use of the available space.
Use this guideline to make sure your bathtub of choice does not compromise convenience:
Allot a 24-inch distance from the shower door or entryway to the nearest wall

Leave a 21-inch space in front of the tub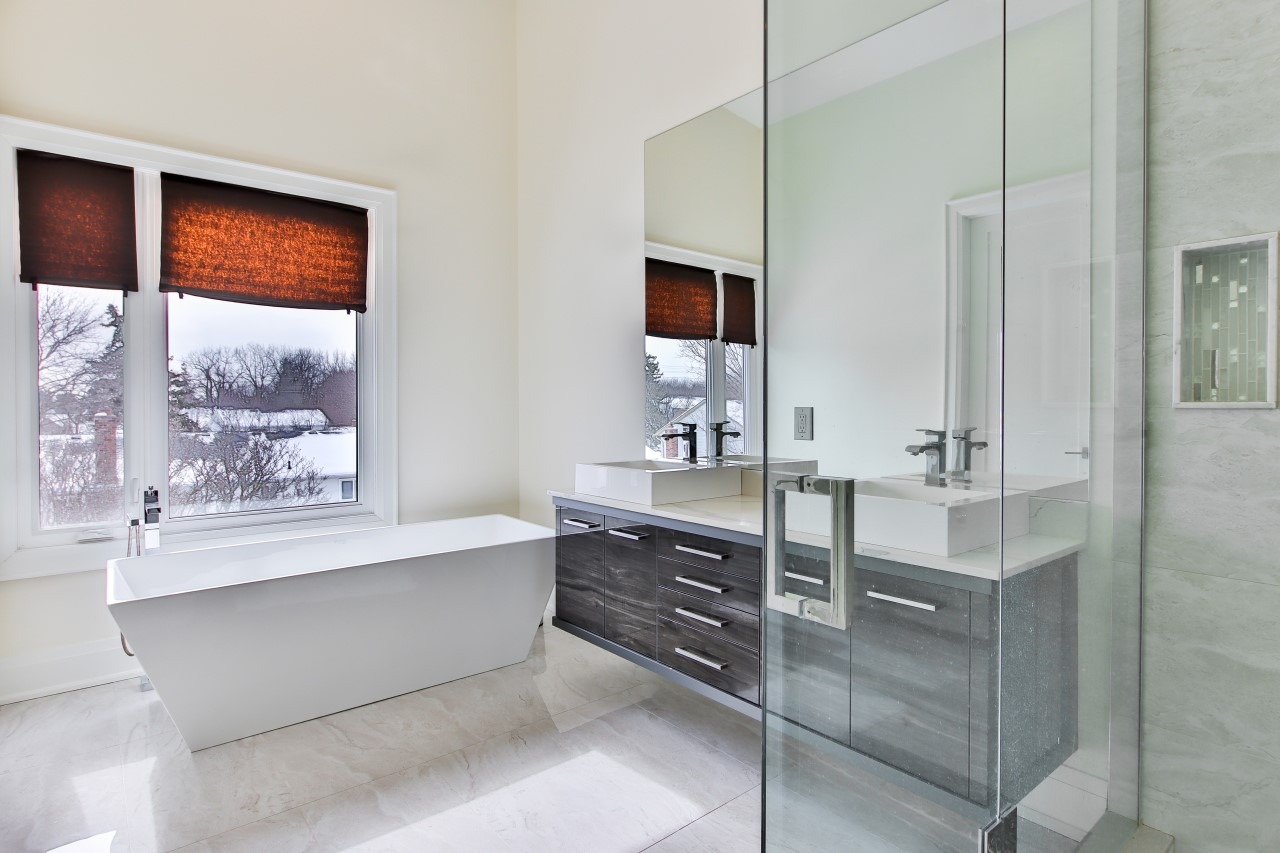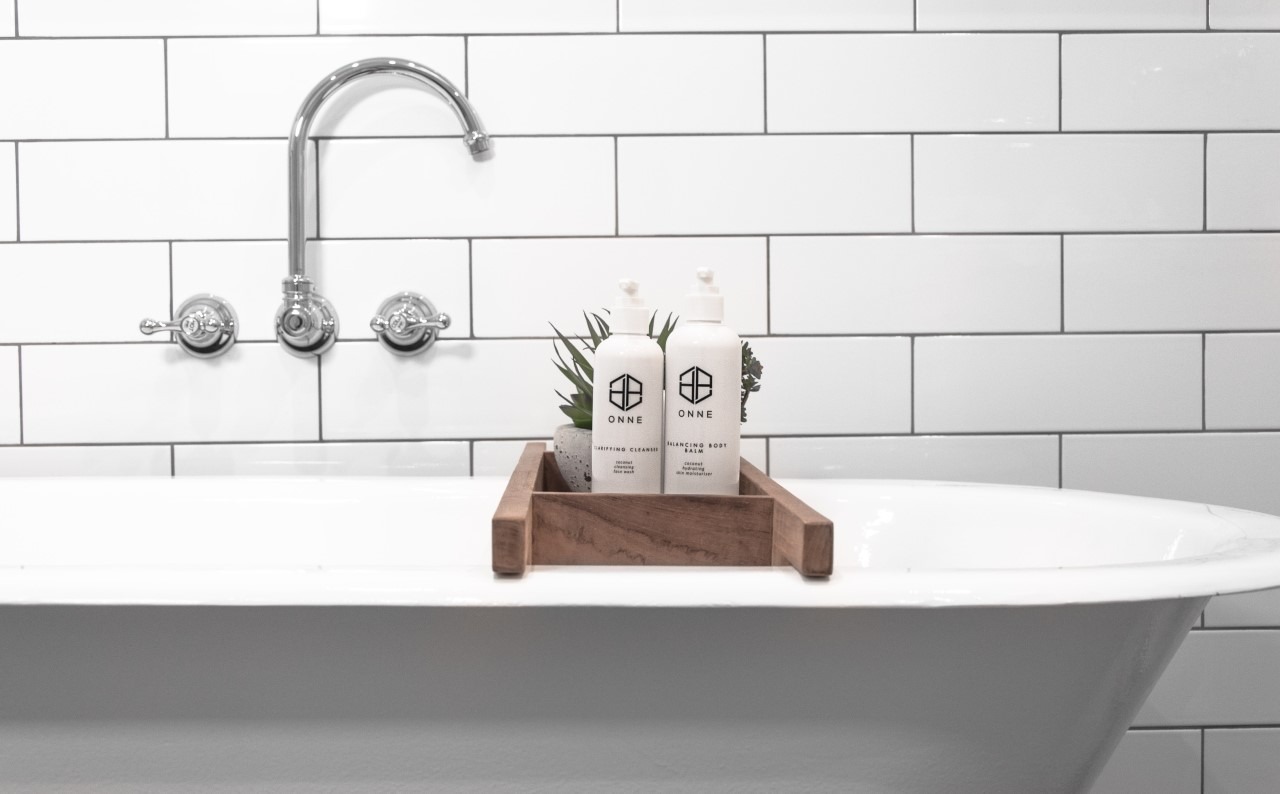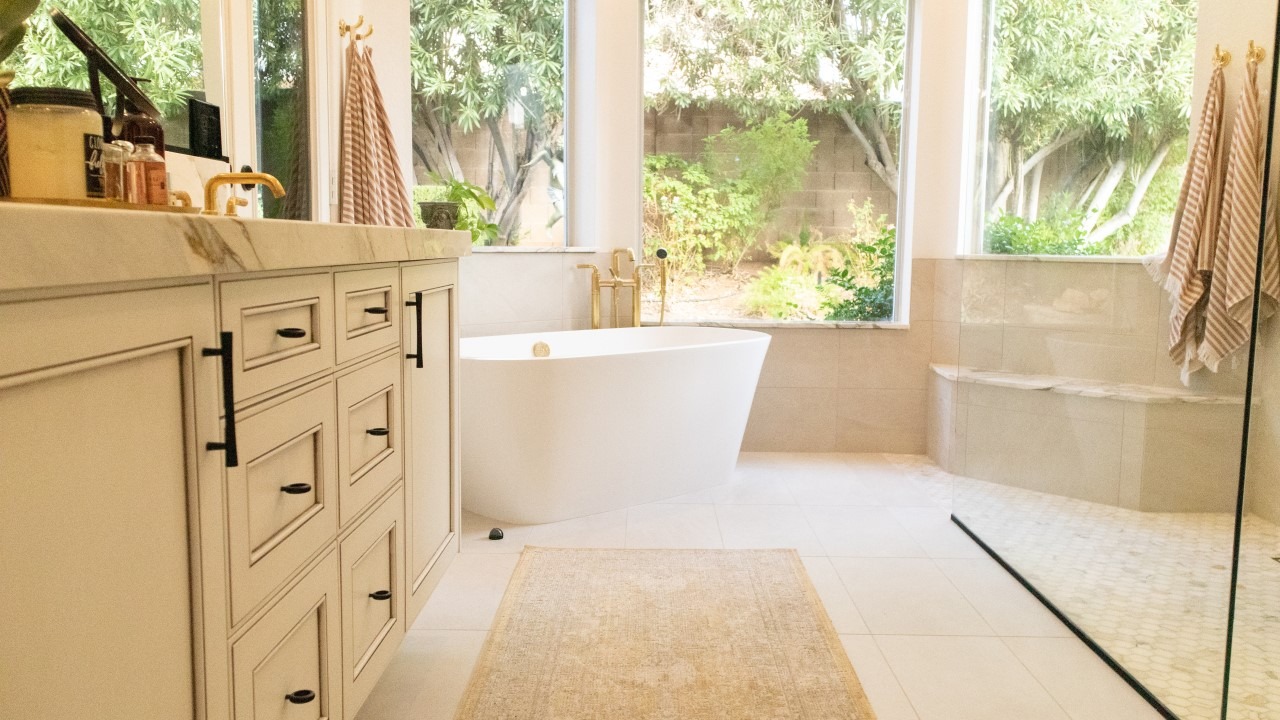 Kinds of Bathtubs and Showers
There are different types of bathtubs. It depends on your preferences whether you want the standard, freestanding, alcove, corner, or the fancy ones with different jet flow options. If you opt for a freestanding tub, you are giving the illusion of more space, which is perfect if you have a smaller bathroom and want flexibility on the placement of the tub. If you have a bigger budget, you have the option to install a jetted tub for the purpose of hydromassage.
As for showers, you can choose to have pre-fabricated or custom-made showers. Pre-fabricated showers along with tub showers are the best option for homeowners who wish to save space and cost. Most homeowners go for a custom-built shower, especially for the main bathroom. Aside from the design, you are able to choose unique features that are more suitable to your needs and add value to your home.
Multifunctional Bathtub Shower
Currently, there is a dilemma between choosing bathtubs and showers. We have had homeowners ask for advice and we always approach them with a question: Why not get both in one? Get both features for one tub shower.
There was a time when almost every homeowner was a fan of multifunctional bathroom fixtures. The first reason to choose a bathtub shower combination is to maximize space, the second one is to maximize the features you can use within one bathroom. Aside from saving space, there is an option for a quick shower, which consumes 33% less water than baths. Meanwhile, hot baths were the cure to sore muscles from a long day at work and some homeowners could not trade this luxury.
Specifications and Design
Showers come with different specifications. You will find manual-mixer showers, electric showers, thermostatic mixer showers, and other options. Electric showers do not require a hot water supply, so there is no need for keeping a bulky heater in your basement. For a more modern design, go for thermostatic mixers controlled by a digital panel.
Showerheads are just as important as the heating and cooling features. For a simpler option, choose a single-setting showerhead. Other options include multi-setting, rain shower, body shower, or even the waterfall shower. There is absolutely no limit to what you can have especially when the experts of Bathtubs and Showers Las Vegas are there to help you.
To match your unique shower specifications, there are different designs of shower enclosures, as well. There are rectangular, curved, corner, and neo-angled enclosures to suit your preference. Corner enclosures are best for small bathrooms.
To finish off the whole look and theme of the bathroom, it would be ideal to match your other fixtures in the bathroom. Make sure the whole bathroom comes together. If you are aiming for a more minimalistic look, stick with neutral colors and sleek designs. You can also go bold and incorporate bright colors or even metallic and golden additions.
Contact Us
Bathtubs and Showers Las Vegas services include also an evaluation of other bathroom features. We can help ensure your family's safety along with helping you design your dream bathroom. Our specialists are always happy to assist you from start to finish.
You can check out more of our products through our website or you can visit our stores. For further inquiries, contact us through e-mail or give us a call.