Bathroom Vanity Las Vegas
A Bathroom Cabinets Las Vegas does not stop at having a spacious layout and decent toilets and bathtubs. Enhance the space with a vanity that is both functional and stylish. It increases the value of your bathroom because a vanity accommodates the sink, countertop, and storage units. We aspire to provide all homeowners with the perfect Bathroom Vanity Las Vegas.
There are a few important factors before choosing a product or model from the catalogs. It will help narrow down the search to your most favorite designs. You, a homeowner who wants the best investment for your family and your property, need our help. We have been helping many homeowners make the right choices by providing guidelines.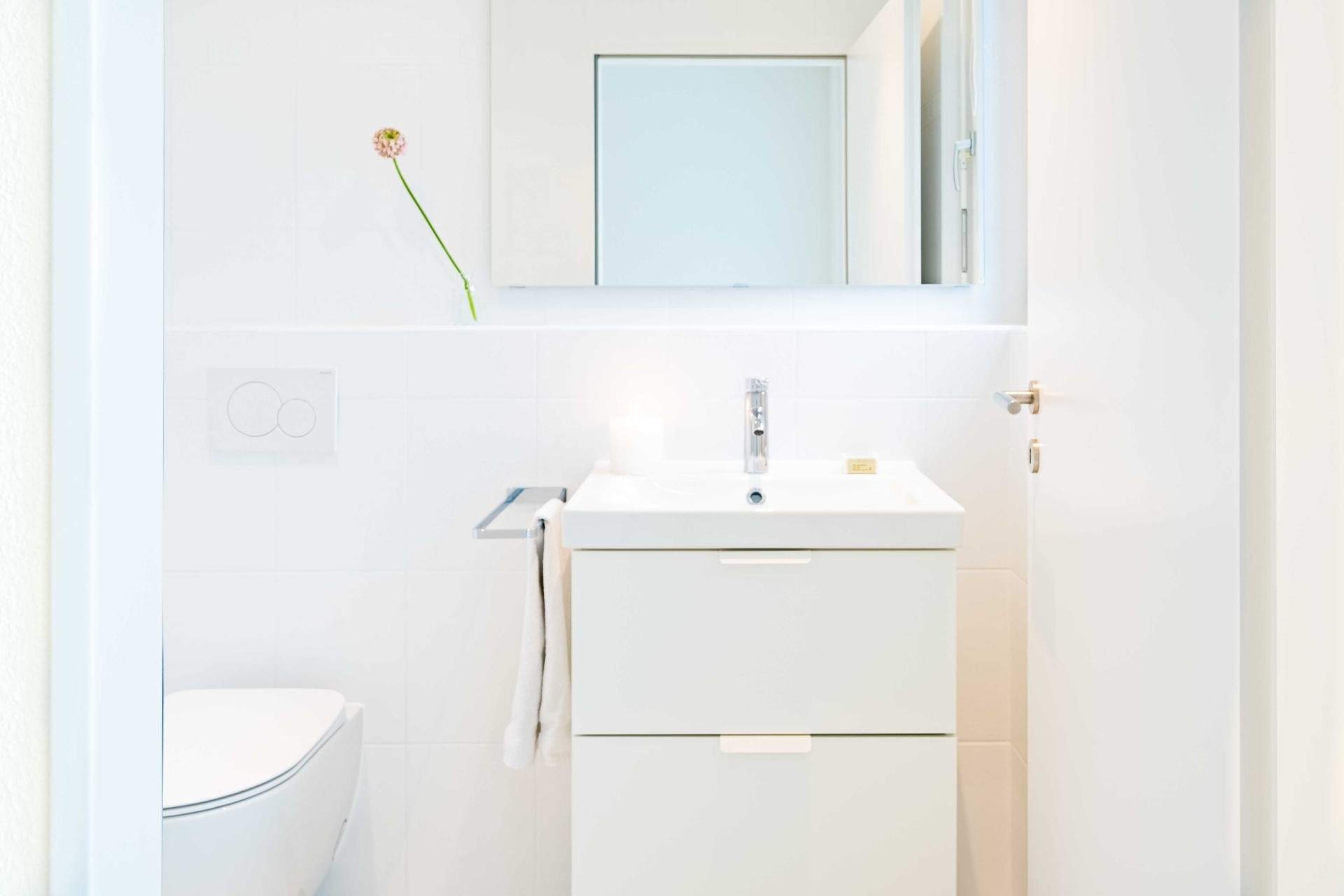 Deciding The Right Bathroom Vanity
The bathroom vanity with sink, depending on its size, usually becomes the centerpiece of the room. The good news is that aside from the wide selection of vanity designs, there is an option to customize. For most homeowners, they channel their creativity and unique ideas into the focal point of the room.
Size - Bigger bathrooms can fit a bigger vanity with more storage. The current standard height from the floor to the countertop is 36 inches. The average width is 30-48 inches for single vanities and 60-78 for vanities with dual sink. The depth of a standard vanity is 17-24 inches. Keep in mind that it would be impractical to choose a bathroom vanity that restricts movement.

Location - The remaining floor space with the vanity in the bathroom should be enough for foot traffic. If you plan to place it by the door, allow enough clearance. You do not want a beautiful double bathroom vanity that blocks the path or worse- it is stopping your door from fully opening. Consider plumbing lines and electrical outlets, as well. Moving your plumbing system and electrical switches will add to your expenses.

Features - Since bathroom vanities are composed of cabinets and other fixtures, you can incorporate smart cabinet designs to maximize storage space. Lighting around the vanity area also makes a huge difference. Usually, mirrors are placed above the countertop and they can come in varied shapes and sizes and frame designs. For modern homes, homeowners can find automatic soap dispensers and sleek sensor faucets that will complement their bathroom vanity.

Cost - It is true that a bigger budget can get you a stunning double bathroom vanity with high-quality and long-lasting materials. You can even ask for customized designs with a higher budget. However, there are many options even for homeowners with a tighter budget. Our experts can help you find the best deals for the perfect Bathroom Vanity Las Vegas. Check out the designs and models we offer.
Highlight Your Bathroom Vanity
The homes we see in magazines have a unified theme. Adventurous homeowners set different concepts for every room in the house. Some experts say that unless the bathroom is attached to the main bedroom, it can have its own design. The bottom line is that it depends on how you want your space to look and how you want your visitors to perceive your design when they step into your newly remodeled bathroom. We have favorite bathroom vanity las vegas designs you might also like.
Clean

Elegance comes in the form of clean lines, dark tones, and smooth finish. You cannot go wrong with a sophisticated bathroom vanity. Expect plenty of storage space and function from these durable and classy types.

Rustic

Wood, usually repurposed, and stones are huge elements of the rustic style vanity. Certain components such as copper and bronze faucets paired with beautiful wood can tie the whole theme together.

Modern

Add more floor space by installing a hanging bathroom vanity with sink. Some modern style bathroom vanities incorporate glass and mirrors to its counter space. There are also additional features such as charging stations, lighting, and other innovations for this style.
With hundreds of available options, searching for the right bathroom vanity Las Vegas could be intimidating. The measurements, selection, and installation processes are easy when you already have experience. That is where we come in. Call us and we will discuss your best bathroom vanity options.