Bathroom Flooring Las Vegas
Flooring options from the rest of the house mainly focus on aesthetics. It is another matter for flooring that is constantly soaked by water. Bathroom flooring Las Vegas provides you several options according to both use and style.
The Function Of Bathroom Flooring
Wet surfaces pose risks, so it is important to install anti-slip flooring in the most susceptible area, which is the bathroom. This is especially true for flooring in the shower that has to be properly placed to make sure water drains properly. Shower floor tiles are smaller in size because it is easier to arrange them. To prevent water damages to other parts of the home, especially when the bathroom is on the upper floor, the flooring must be enforced with waterproof materials. With the variety of options available today, it is no surprise homeowners will be able to find the Bathroom Cabinets Las Vegas in any design. If you live with elderly people, an easily-accessible shower is more ideal.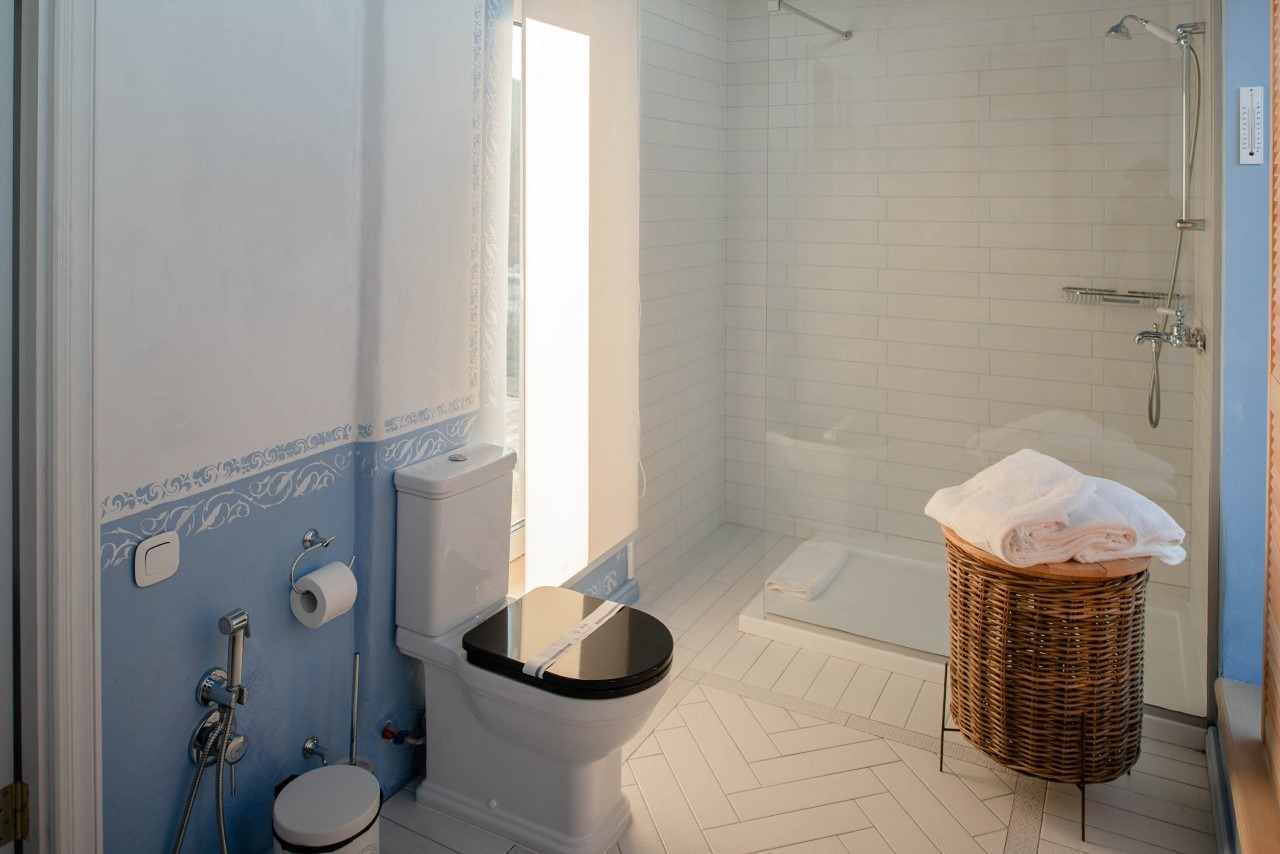 There are several more popular types of bathroom flooring. Homeowners prefer them for a variety of reasons. Use these guidelines to compare different types of flooring materials and ultimately find your best choice.
Vinyl
Vinyl sheets are seamless and provide waterproof covering, which is perfect for bathrooms that are always soaked with large amounts of water. This material has been around for hundreds of years and remained one of the most preferred bathroom floorings. Vinyl is also affordable and easy to install, so lots of homeowners who remodel their bathrooms by themselves choose it. However, you have to make sure to smooth out bumps or irregularities on the surface where you would lay your Vinyl flooring.
Laminate Flooring
For homeowners who want to mimic the hardwood floor look in the bathroom but do not want to damage real wood, laminate is the best option. The laminate floorings used by providers nowadays are already 100% waterproof. It is a bit tricky to work with considering the seams should be tight enough to resist water. Most of the time, it is used to copy hardwood finishes. It is more suitable for bathrooms that are not exposed to large amounts of moisture.
Ceramic Tiles
Even with the popularity of wooden flooring options, ceramic tiles remain the most popularly used flooring. The material is long-lasting, waterproof, and easy to clean. There are also many options for sizes, so homeowners can also use ceramic tiles for different parts of the bathroom. Since it has been around for years, there is no doubt you will find the best ceramic tile from the thousands of designs available. We could say it is the classic tile for bathroom option, but it is keeping up with trendy designs, as well. Check out your ceramic tiles options whether you need a certain color or an elegant marble design for your sophisticated bathroom style.
The advantage of using tile for bathroom lies in its versatility. There are many ways to design tiles. These materials can be cut into irregular shapes to fit whatever unique design you want to achieve in your bathroom. However, homeowners need professional help with cutting and fitting tiles. Our services at bathroom flooring Las Vegas include customization. We will help you realize the bathroom of your dreams.
Coordination Of Bathroom Design
Before choosing the bathroom floor tiles, it is recommended to have a concept of the bathroom design first. To guarantee a sophisticated look, all the elements should be cohesive. Choose a theme you want to go for. If your chosen theme is sleek and elegant, stick with natural tones. Gray tones are always trendy. Other Earth tones and cool tones are also becoming more sought after today.
Modern homeowners are not afraid of using statement pieces even in bathrooms. There is a strong inclination to wooden finishes or wood-looks, but you can expect to find patterns, florals, bold statement pieces, and more in the following years. We have a wide selection of designs that you can check out.
Choose pieces and fixtures that complement the bathroom floor, as well. By furnishing your bathroom floor, you are adding more value to your home. The bathroom is one of the most important parts of any home, which is why many homeowners choose to remodel before selling. We want you to be able to enjoy using your bathroom without needing to renovate after a couple of years. It is important that all changes such as the walls, fixtures, plumbing, and bathroom flooring will last for decades.
Consult With Specialists
Whether you need a bathroom overhaul or just needing repairs, it is best to refer these matters to experts. Our specialists at bathroom flooring las vegas will take you through all the necessary steps in building the home of your dreams, starting with your bathroom.
There are plenty of considerations during a bathroom flooring process. We can help you come to a final decision regarding your bathroom remodeling needs. Email us for the full catalog of our bathroom products and services. For further inquiries, call our hotline.