Bathroom Designs In Las Vegas
If you have worked in another city, chances are you have lived in a small apartment or condo with an even smaller bathroom. Depending on the size, it was probably too small for a bathtub. Some of these bathroom designs in Las Vegas might need major changes.
One advantage of remodeling a small bathroom is that you can do more for a smaller budget. There are also slight strategic changes you can try, so you save even more. You probably have seen these styles in larger bathrooms, as well. All the more reason to follow these principles we are about to impart to you.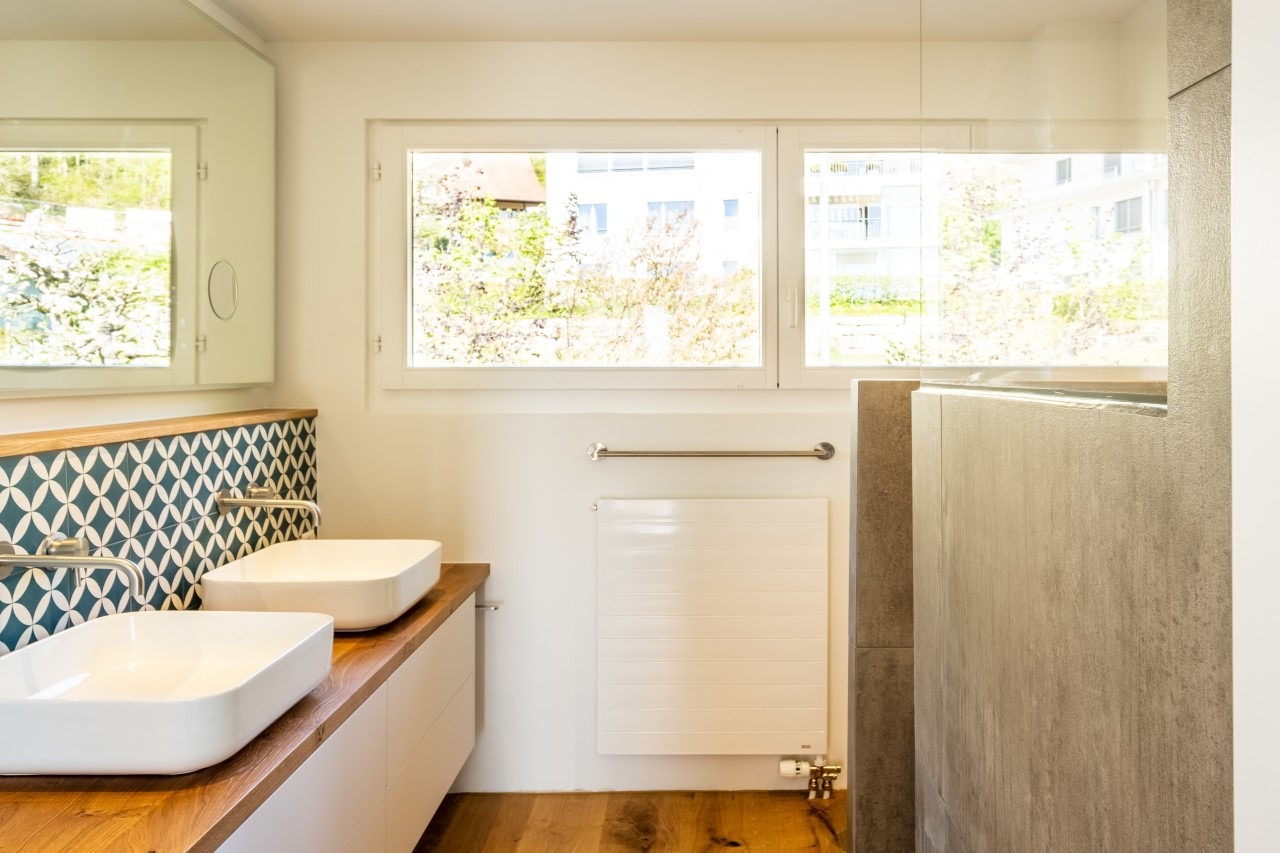 Easy Changes to Your Small Bathroom Design
Do not start taking down your bathroom walls yet for the purpose of expansion. You can make a lot of difference to your bathroom's space just by the following changes:
Make use of mirrors in different shapes. For elongated small bathrooms, a large and long mirror can help enlarge and emphasize the length of the space. Vertical mirrors help draw attention to the wall space close to the ceiling. Mirrors also help brighten the room, which is ideal for small bathrooms without windows.
Invest in good lighting. A bright room gives an airy impression especially if the lighting is warm. Small bathroom designs feel bigger when there are lights close to the vanity. Since you do not wanna clutter the vanity nor the walls with lighting fixtures, install glass pendant lights. A popular option is to use a geometrically shaped wire cage over the bulb. Plenty of designs are available, so you can easily change these wire cages to match your bathroom's theme.
Hide storage for a clean look. Get creative with the bathroom cabinet for your small bathroom. It is less likely you will have one more. Make use of all available storage so that you won't need to get one more and possibly sacrifice space for foot traffic. We recommend slim vertical storage that can double as a wall to mount the vanity mirror.
Install multi-purpose features. Transfer towel bars to the side of a cabinet or below the sink if the dimensions are proportionate. You can also add a thin ledge on the shower room wall or below the vanity mirror as a space for small frequently used items. These ingenious bathroom designs in Las Vegas are gaining more popularity these days.
Drape long curtains. To give the illusion of a higher ceiling, hang your shower curtain close to the ceiling. You can also do this for your bathroom window. The results are instant. If you want to achieve the high ceiling look, make sure the curtain should still graze the ground
Declutter toiletries. Make a habit out of storing unused soap, lotions, shampoo, and other random things inside cabinets. Free up the ledges and spaces around Bathroom Cabinets Las Vegas. It is good practice to identify which bathroom products you prefer and stick with these products for a long time. Fewer items to buy and fewer items to store.
Long-Term Modifications to Maximize Space
After making small adjustments, you can proceed to make major adjustments to your small bathroom. If you need help planning your new small bathroom designs, there are experienced professionals who will assist you along the way. Check out this list of small bathroom designs you wish you made years ago.
Use the same tile design throughout the bathroom floor. If you have a clear glass panel partition between the shower room and the rest of the bathroom, the continuous tile design will make the room seem vast. Another tip is to expose more flooring by installing a floating sink or vanity. Seeing more floor space creates more space and comfort since users know their feet will not hit anything.
Curved edges help prevent accidental banging on sharp edges. Round fixtures also create a seamless look to the bathroom's overall style. Another smooth addition to your space-maximizing adventure is the journey. It completely frees up space usually needed to open a door. Aside from this feature, pocket doors are becoming popular for homeowners.
Freestanding furniture and fixtures allow flexible options for future bathroom remodels. No need for elaborate floor layout planning. Also, they offer a classic look that is also elegant at the same time.
If you did not find the Bathroom Remodel Ideas Las Vegas, there are still plenty of options. You can take it to the experts at revamping bathroom designs in Las Vegas.